Ag Woman of The Year: Past and Present Honorees
"I didn't have a clue! I was just so honored and speechless." This is how Mari recounts what it was like to receive the Agricultural Woman Of The Year award in 2012. This past Friday, Mari had the opportunity to attend Ag Against Hunger's 25th annual luncheon along with past honorees. B & R Farms is so excited that this year's 2018 Ag Woman Of The Year award recognized one San Benito's very own, April Mackie. Congratulations, April! You are a true advocate for agriculture and we are so thankful for your leadership.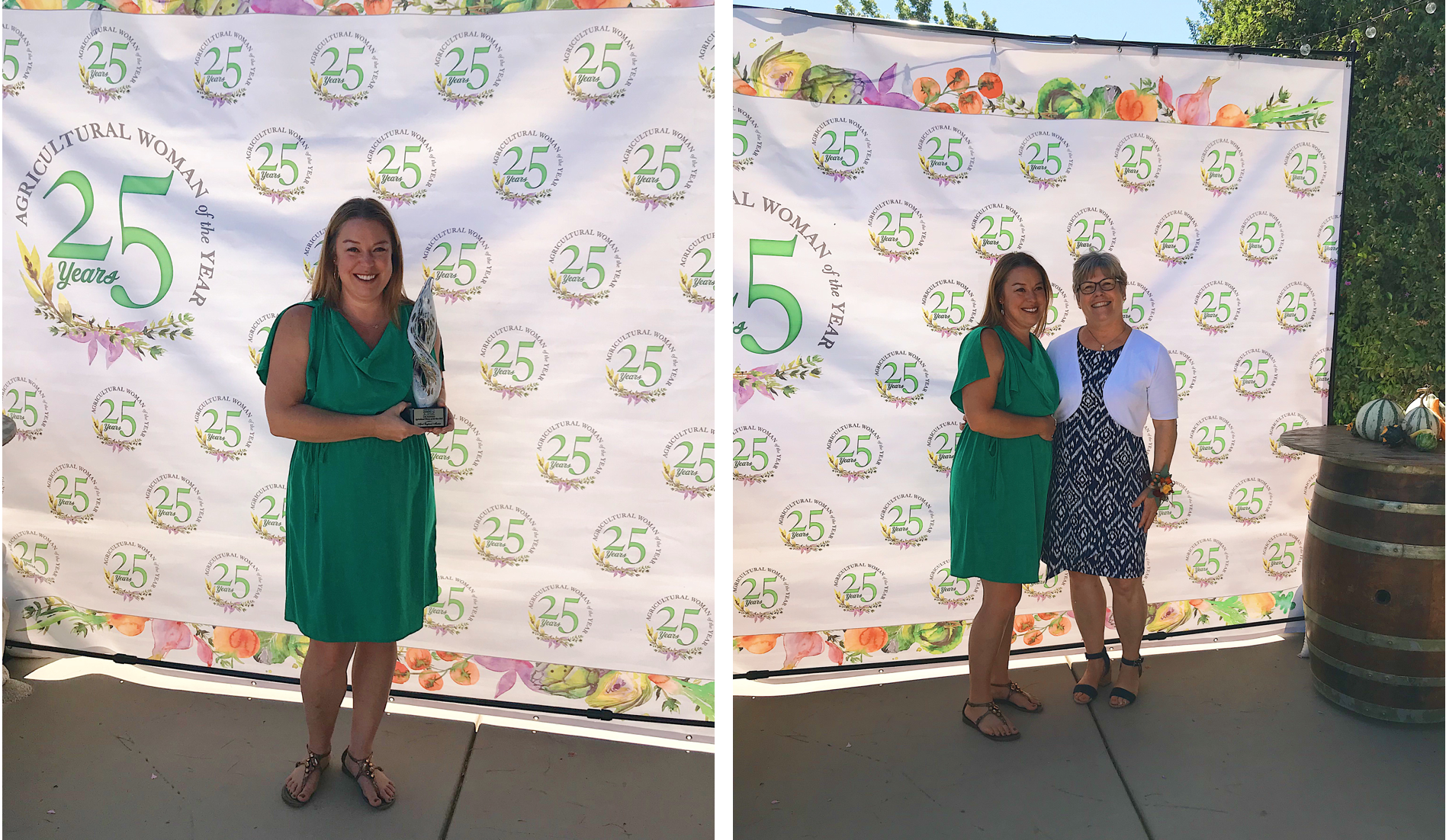 Ag Against Hunger is an organization that aims to help end hunger by working with local growers to source fresh, healthy surplus produce for food banks and schools. Each year, the organization honors a woman from Monterey, Santa Cruz, or San Benito county for acting as a change agent for agriculture through production, public policy, consumer awareness, and volunteerism. Awardees are nominated by the community and the winner is kept close-hold until a speech at the luncheon.
Ag Against Hunger supports such an important and needed cause. Here at B & R Farms, we are grateful that the organization takes the time each year to honor women who are tremendous stewards of agriculture, and we're so proud that Mari is among this prestigious group. To learn more about Mari, you can read these humbling words that were spoken of her, when she received the award in 2012:
The 2012 Ag Woman of the Year recipient is not only a great friend of mine, and a woman in the industry who I've known and looked up to since I was very young, but she is a great friend to her community. She has volunteered and worked hard to raise a family, grow a business and promote agriculture within her community. She is described as a woman of integrity with a sense of humor and the great ability to multi-task. Her entrepreneurial foresight, her dedication to her family business and her community support is what has made this year's recipient so deserving of this honor.
The Ag Women of the Year comes to us from San Benito County. Her family stems from the San Juan Bautista area however the recipient and her family roots run deep all the way from King City to Salinas to Hollister. Originally born in Salinas and later raised in San Juan Bautista she developed a passion for agriculture through the knowledge of her grandfather's cattle ranch and her paternal grandfather and fathers' farming equipment companies. You can honestly say that her passion for the farming way of life comes naturally.
This year's recipient has volunteered countless hours with many organizations. She's a long time participant in Ag In The Class Room Farm Day Events, a member of the San Benito County Chamber of Commerce, the San Benito County Farm Bureau and the Hollister Downtown Association. She has been an active member for many years of the Salinas Chapter of California Women for Agriculture and is always willing to host tours of her family farm. She was one of the founding members who developed the Tri-Country Crossroads Farm Trail Map and is always the first person in the family business to ensure that they maintain memberships in other worthwhile organizations such as the National Association for the Specialty Food Trade, Savor California and National Federation of Independent Businesses.
You can frequently find this amazing lady working at her product booth at the Aptos Farmers Market on Saturdays as well as the Hollister Farmers Market on Wednesdays. With each outreach opportunity, she dedicates her time to educate the attendees about the family farm and the ag industry.
How did she get so intertwined in production agriculture? While attending Notre Dame, she met a boy from Hollister who came from a farming family in San Benito County. She began her own career at the San Benito County Chamber of Commerce promoting the local area. When she married, she left the Chamber of Commerce to help run her husband's family apricot farm, a fourth generation family-operated business that began in 1929. In 1981, the family began selling apricots from the trunk of their car. With the assistance of her husband, mother-in law, and her mother, she was in the kitchen creating a line of sweet and savory dried apricot preserves and toppings, based on family recipes. She has been instrumental in taking what was a small family business and helped to turn it into a profitable but still family-owned large operation. Today they grow, process, pack and sell unique Blenheim apricots and related products locally, domestically and internationally. At the farm, she manages the product development and sales. She has raised three boys, has three grandchildren and still lives and works on the family's farm.
The winner this year is Mari Rossi from B&R Farms of Hollister.