New Year, New Lineup!
It's the start of a new year, and we're welcoming several new additions to the B & R Farms Blenheim apricot product line!
We've partnered with some of our favorite local businesses and also pulled out a few of our best family recipes to bring you new ways to enjoy the Blenheim apricot. These new products are now selling online and in-stores, alongside all your traditional favorites. As always, each product is made with the most premium of ingredients that are sure to make your tastebuds happy.
Pancake & Waffle Mix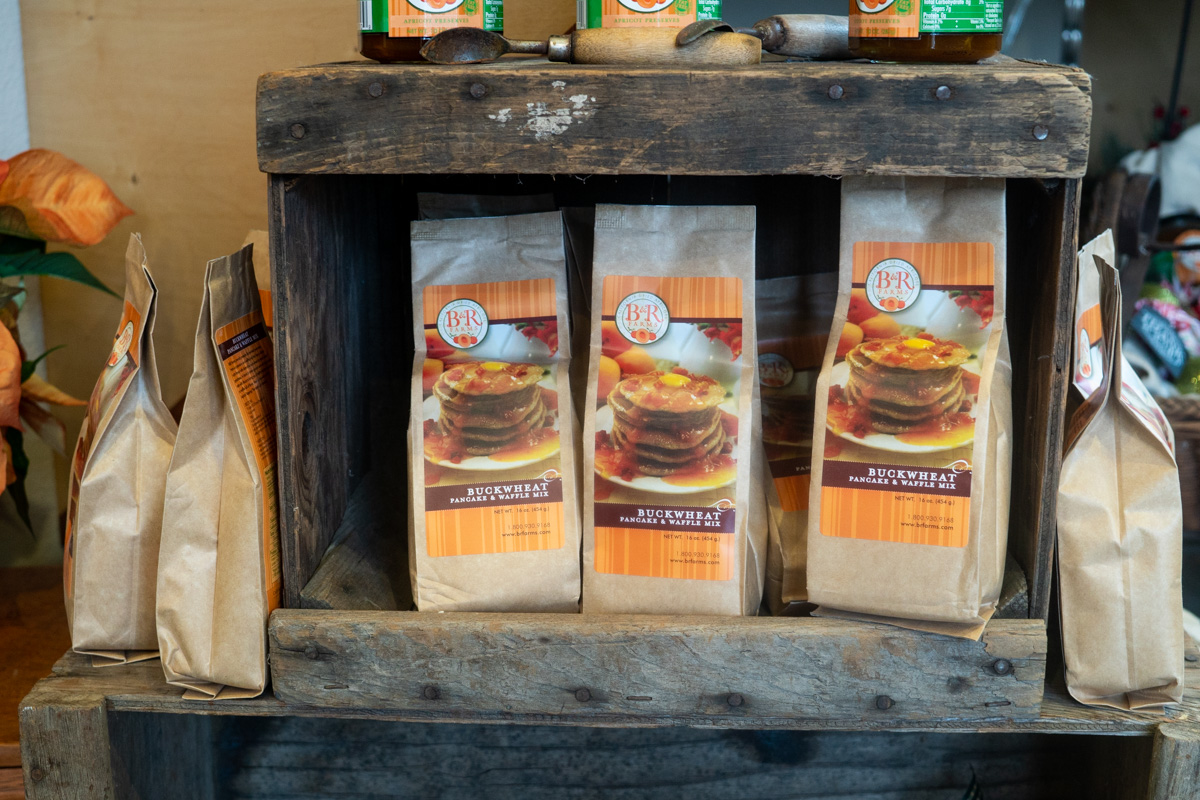 Turn any ordinary morning into one that's deliciously memorable with our Very Vanilla and Buckwheat Pancake and Waffle mixes. Top it with our Dried Apricot Topping and we promise you'll be reaching for another bite.
Revival Ice Cream's Apricot Sorbet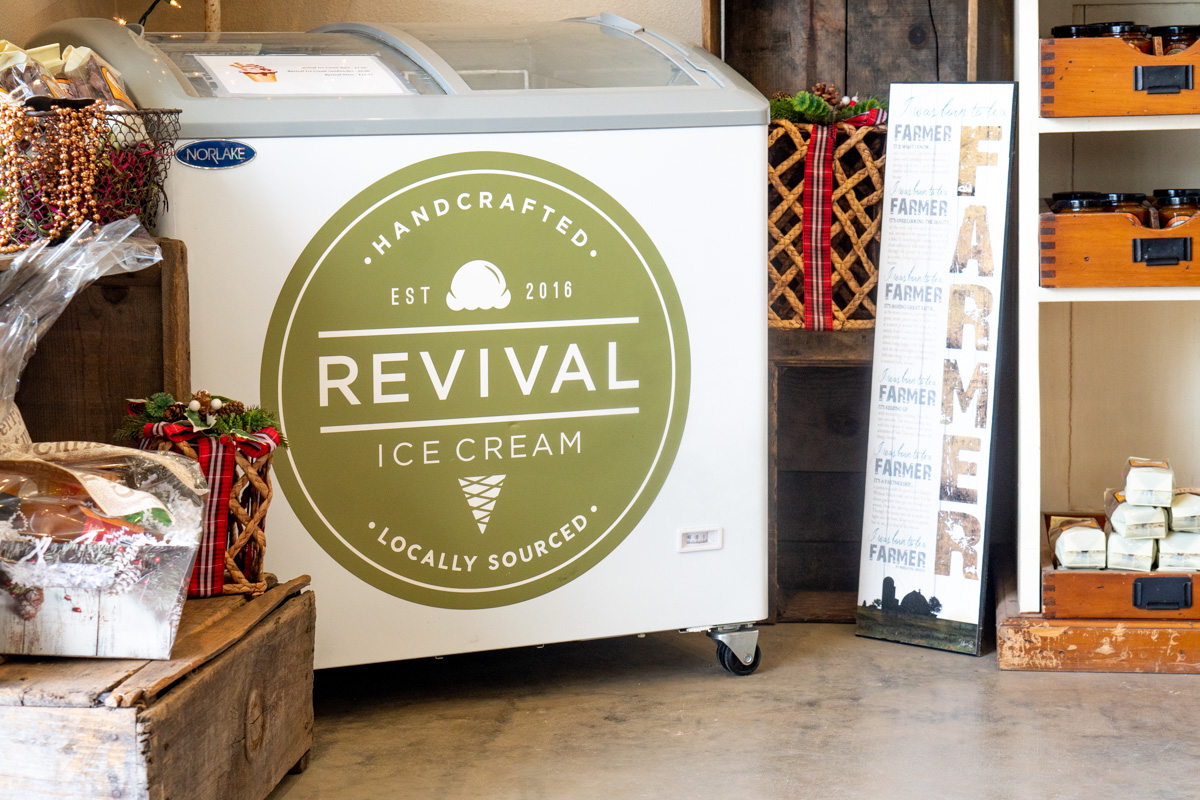 This apricot sorbet is hand-crafted to perfection and made with locally sourced yogurt plus B & R Farms Blenheim Apricot Puree. We could not be more excited to have our very own Revival freezer now in our store! (In-stores only).
Grandpa Frank's Apricot Squares
These tender little squares were Grandpa's favorite for a good reason. Our frozen Blenheim apricot puree gives them a super fresh fruit flavor. Plus, they're vegan and gluten free. Try them here!
Apricot Brandy Truffles
These unique apricot truffles are filled with barrel-aged Brandy from a local distiller. They're elegantly wrapped, making them a great gift! Shop here.
Apricot Tortoises and Turtles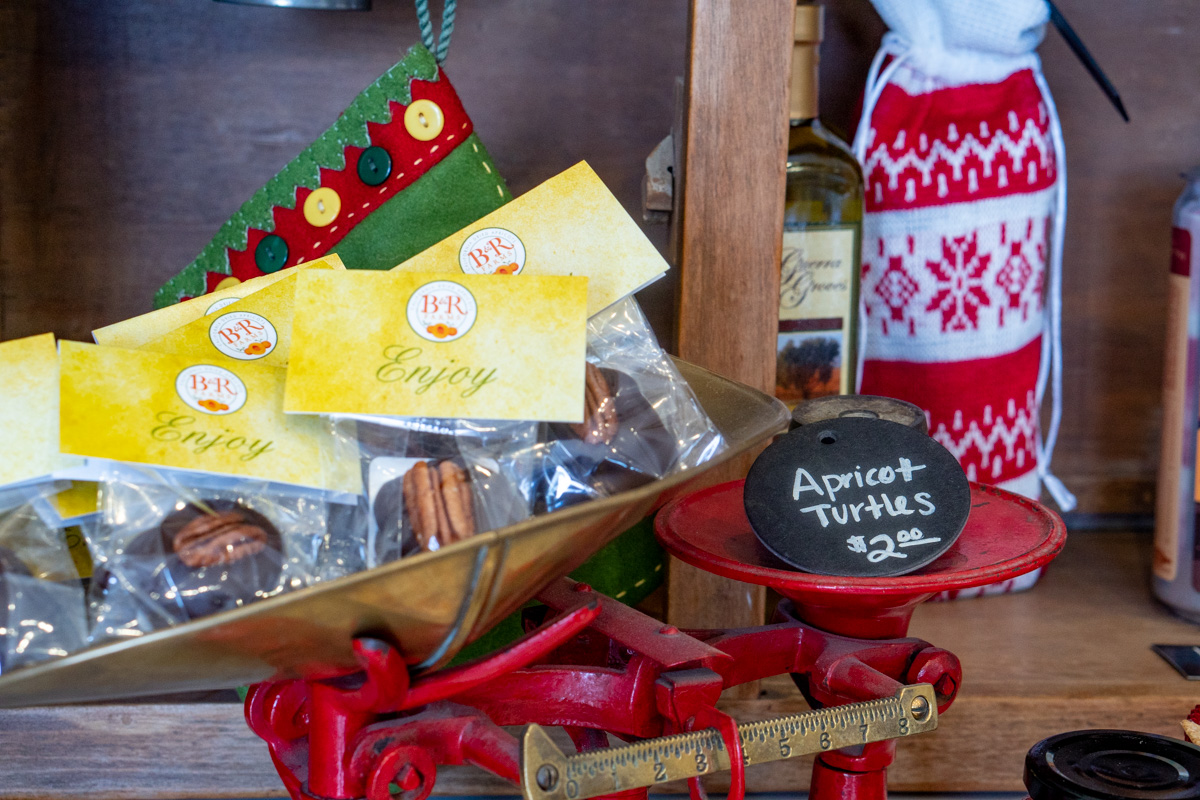 These two chocolate-apricot treats strike the perfect balance of flavors. Experience the combination of chocolate richness, roasted nuttiness, and caramel butteriness, all enhanced by the perfect pinch of salt. They are, if we do say so, exquisite! Our Tortoises are large enough to cut up nicely as a party treat and pair beautifully with red wines such as Cabernet Sauvignons and Zinfandels. Our Turtles are better for bite sized snack!
Big Cock Ranch Seasonings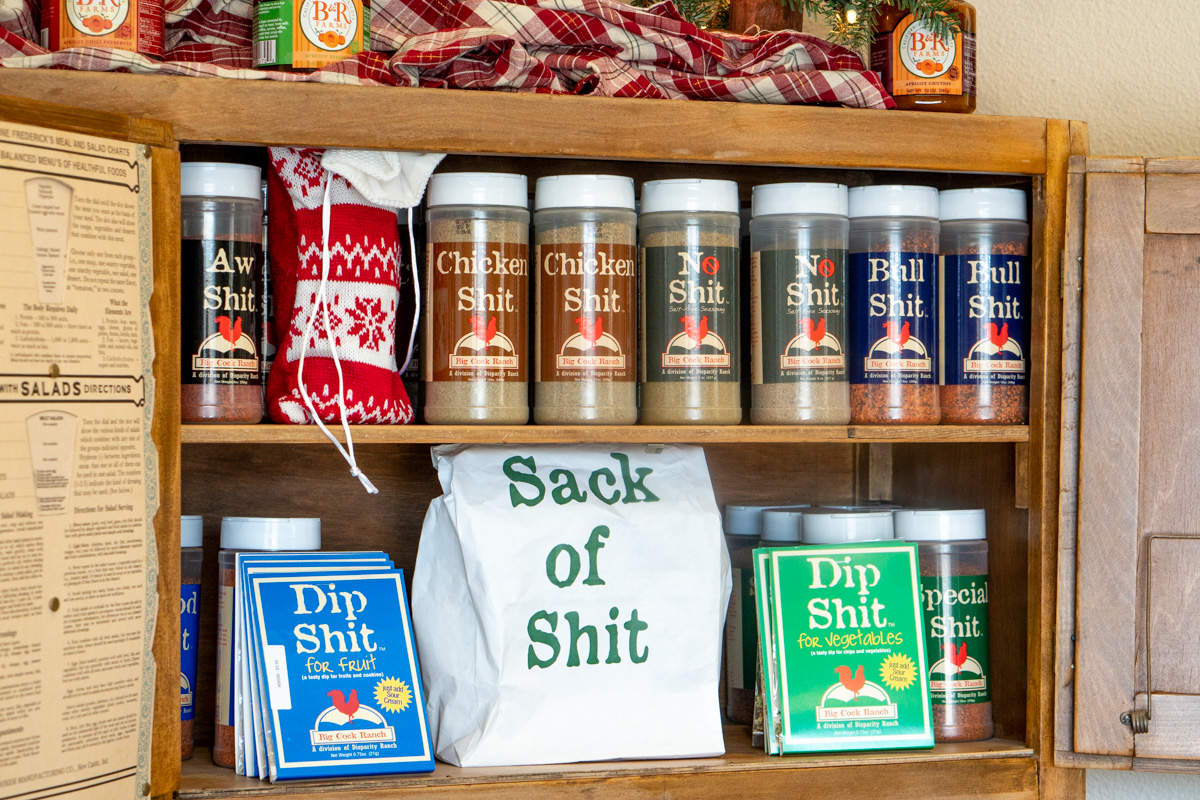 Last, but certainly not least, enjoy a good chuckle with this lineup. Big Cock Ranch's seasonings are sure to take your meats, veggies, and sauces to the next level. (In-stores only).
Which new treat will you try first? We'd love to hear from you on Instagram or Facebook!