​The Tipsy Apricot: Easy Apricot Cocktail Recipes That Are Sure To Impress!
Long before it was lyrics in a country song by Alan Jackson, Mari's mother could be heard kicking off a good time with her favorite phrase, "It's 5 o'clock somewhere!" Well, we've got that Friday feelin' and we're embracing Mom's enthusiasm by sharing a few of our favorite cocktail recipes, each with a deliciously unique apricot twist.
And here's the best part - we've got the secret you've been looking for to make mastering cocktail creations a cinch. We bring the the genuine flavor of freshly picked Blenheim Apricots to our drink recipes with B & R Farms Frozen Apricot Puree. With its silky smooth texture and bold flavor that strikes the perfect balance of sweet and tart, this apricot purée will elevate any of your favorite cocktail recipes. Plus, it's flash frozen and stored in a 2 LB. pail, making it so simple to use - just scoop and blend! Or, if you're craving a drink that isn't frozen, B & R Farms Apricot Topping can achieve the same great flavor, on the rocks!
Whether this weekend has you hankering for a Margarita, Pina Colada, or coconutty Mocktail, we've got you covered with B & R Farms spirited apricot infusions. So pull out your fanciest glasses and give these recipes a tumble. After all, it's 5 o'clock somewhere!
Apricot Cocktail #1: Apricot Margarita
"I wonder if there is a margarita somewhere out there thinking about me, too?"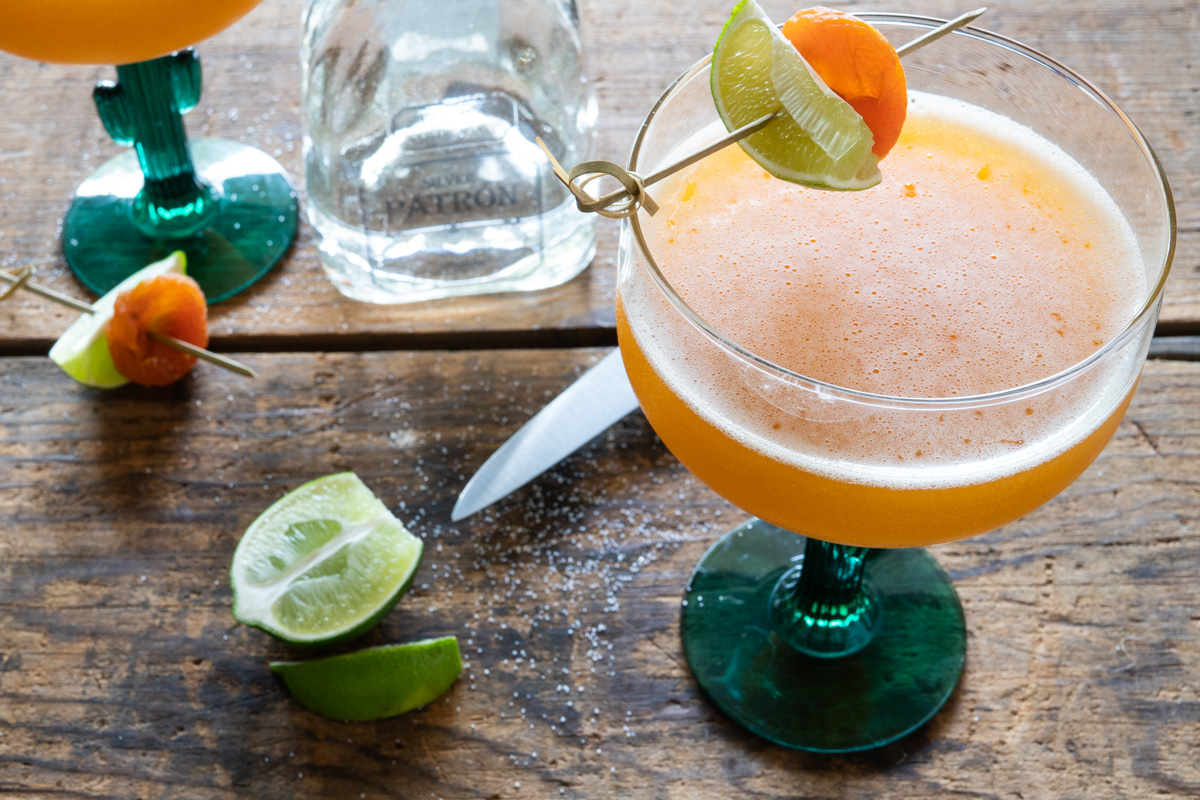 It's time for fresh squeezed lime and a little salt on the rim! Today is National Margarita Day, so we're kicking off the list with an all-time favorite: Apricot Margaritas! It turns out Patrón Tequila and Blenheim Apricots were simply meant to be. Try our twist on this classic cocktail with this Apricot Margarita recipe!
Ingredients: B & R Farms Apricot Topping, Ice, Limeade, Cold Water, Tequila, Triple Sec
Apricot Cocktail #2: Apricot Pina Colada
"If you like pina coladas and getting caught in the rain..."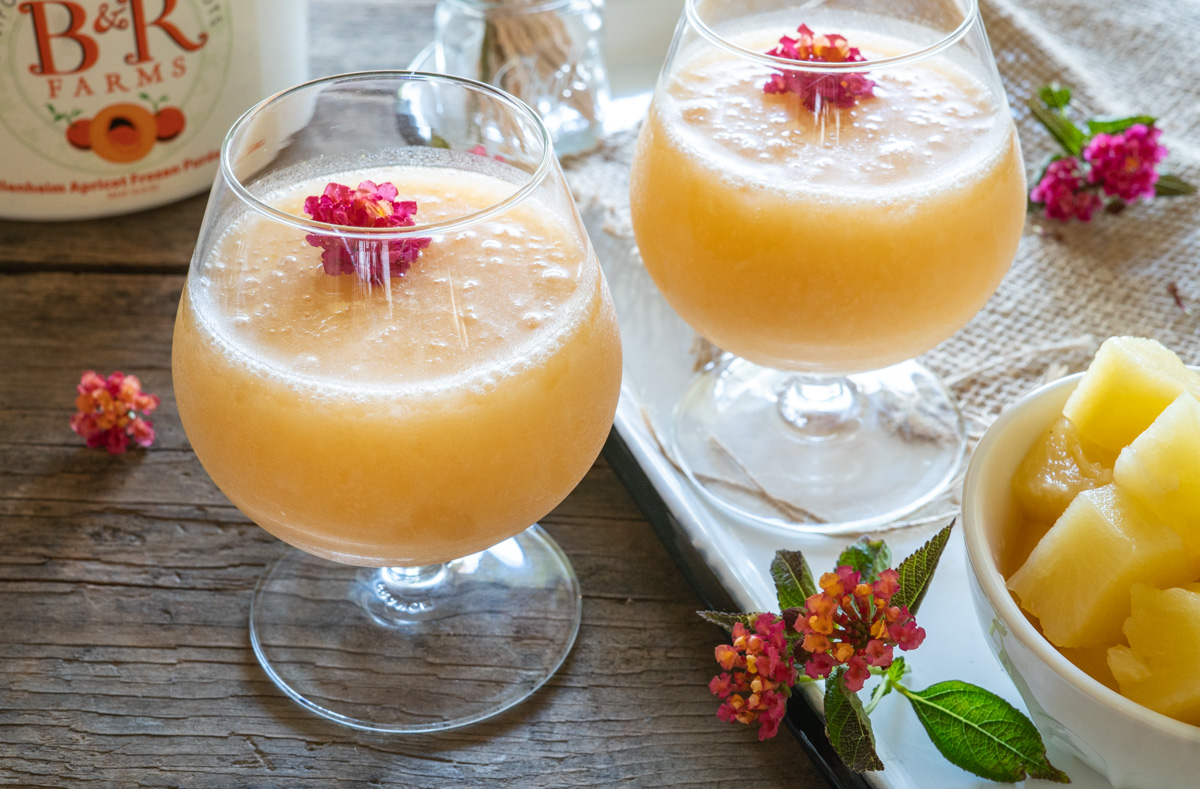 If that creamy, rich pineapple flavor of a Pina Colada is calling your name, this next recipe is meant for you. Elevate your next pineapple and coconut combo by adding an apricot kick, with this Apricot Colada Recipe.
Ingredients: B & R Farms Frozen Apricot Purée, Rum, Pina Colada Mix, Ice
Apricot Cocktail #3: Apricot Energy Drink (Apricot Mocktail)
"Drink happy thoughts!"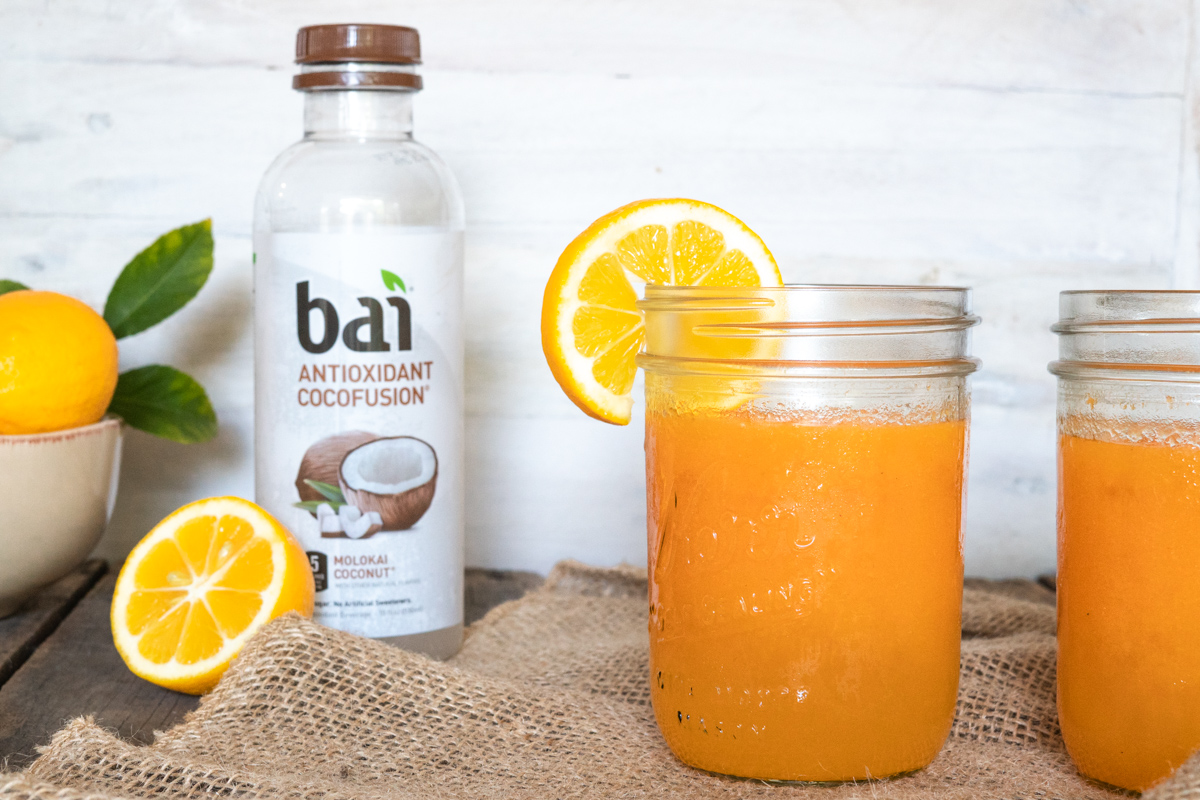 If you're looking for an apricot mocktail for events like baby showers, for the kids, or to simply help you refresh on a tough Monday night, B & R Farms Apricot Energy Drink will hit the spot! It brings together Bai Antioxidant Cocofusion and Blenheim Apricots to strike the perfect level of sweetness for a happy boost.
Ingredients: B & R Farms Frozen Apricot Puree, Bai Antioxidant Cocofusion: Coconut, water, ice, sea salt
---
Check out our apricot recipes page to find more of our favorite apricot cocktails and apricot beverages, and then be sure to share! We want to see what amazing concoctions you blend up with Frozen Apricot Puree. Tag us in photos on Instagram and Facebook!