Apricot Inspired Thanksgiving Recipes From B & R Farms
It's no surprise that a Thanksgiving spread at Jim and Mari's table brings delicious Blenheim apricot infused flavor with each passed dish! If you're looking for a way to jazz up your Thanksgiving plates with something flavorful and bright, we've got you covered with our favorite B & R Farms Blenheim Apricot Thanksgiving recipes.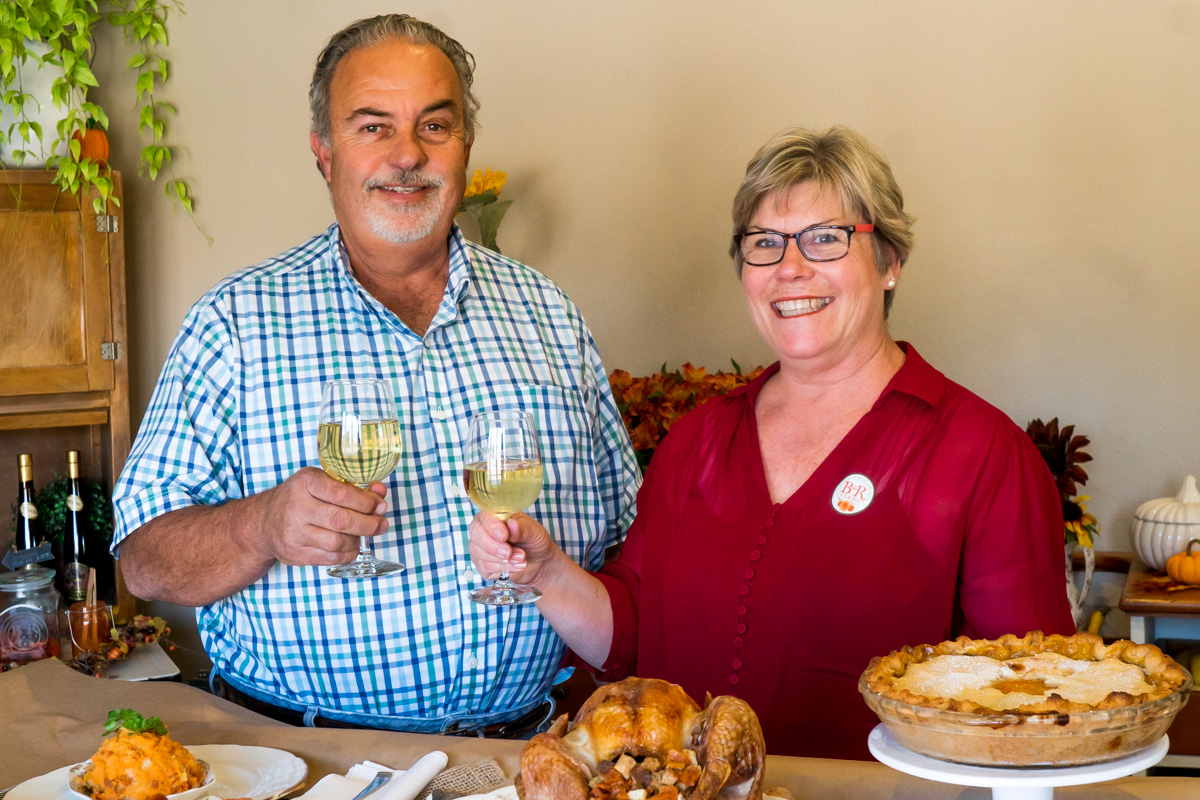 We have so much to be thankful for here on the Farm, and we are particularly so grateful for the support of customers like you. Wishing you a warm, family-filled, and of course delicious Thanksgiving!
Blenheim Apricot Inspired Thanksgiving Recipes
Dried Apricot-Sausage Cornbread Stuffing Recipe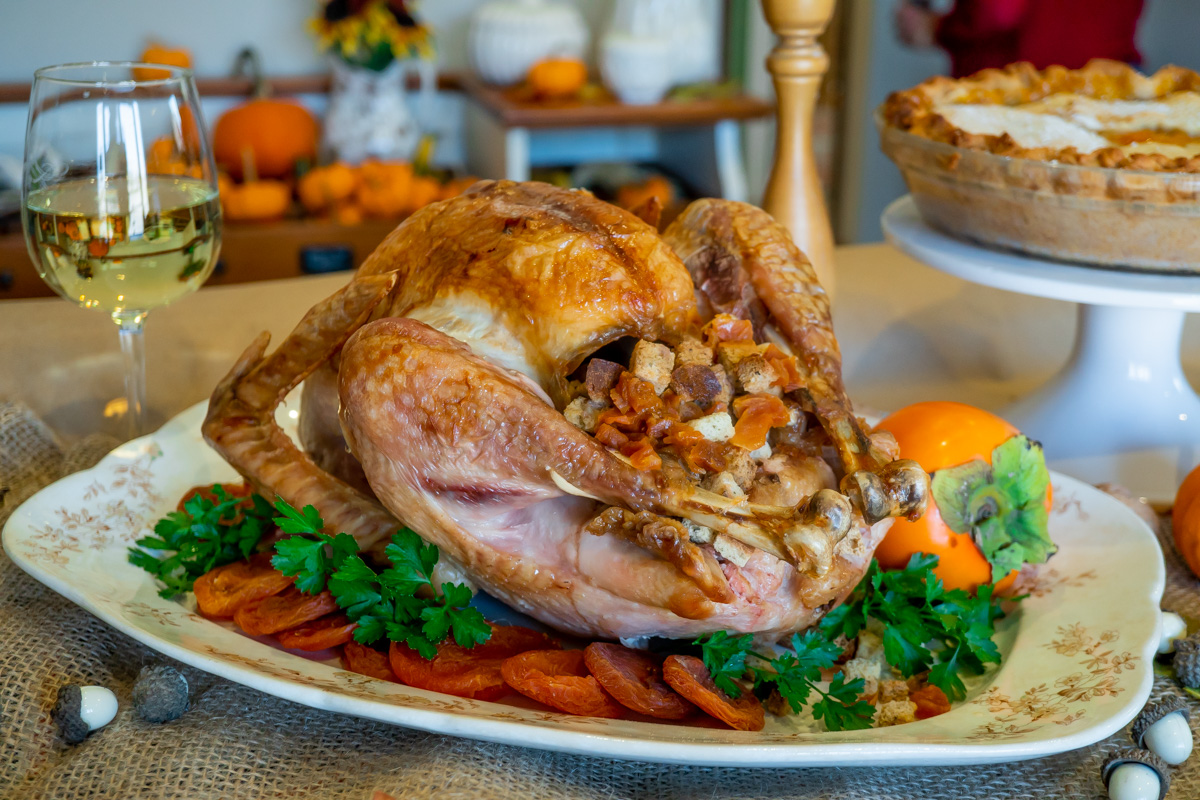 ¾ pounds Sweet Italian sausage, removed from casings
1-2 Jalapeño peppers, chopped
12 Corn muffins
15-ounce can Pumpkin
14-ounce can Chicken or vegetable broth
1 cup B & R Farms Dried Apricots, chopped
¼ cup Fresh sage, chopped
Pinch Sea salt and freshly ground pepper
In large skillet over medium heat, cook the sausage and jalapeños, breaking up the meat and cooking until no longer pink. Drain fat.
Add crumbled corn muffins. Fold in the pumpkin, broth, dried apricots and sage. For drier stuffing, omit broth.
(This can be made up the day before. Cover and refrigerate.)
Heat in 325 oven for approximately 30 minutes. Serve hot.
Mashed Yams and Apricots Recipe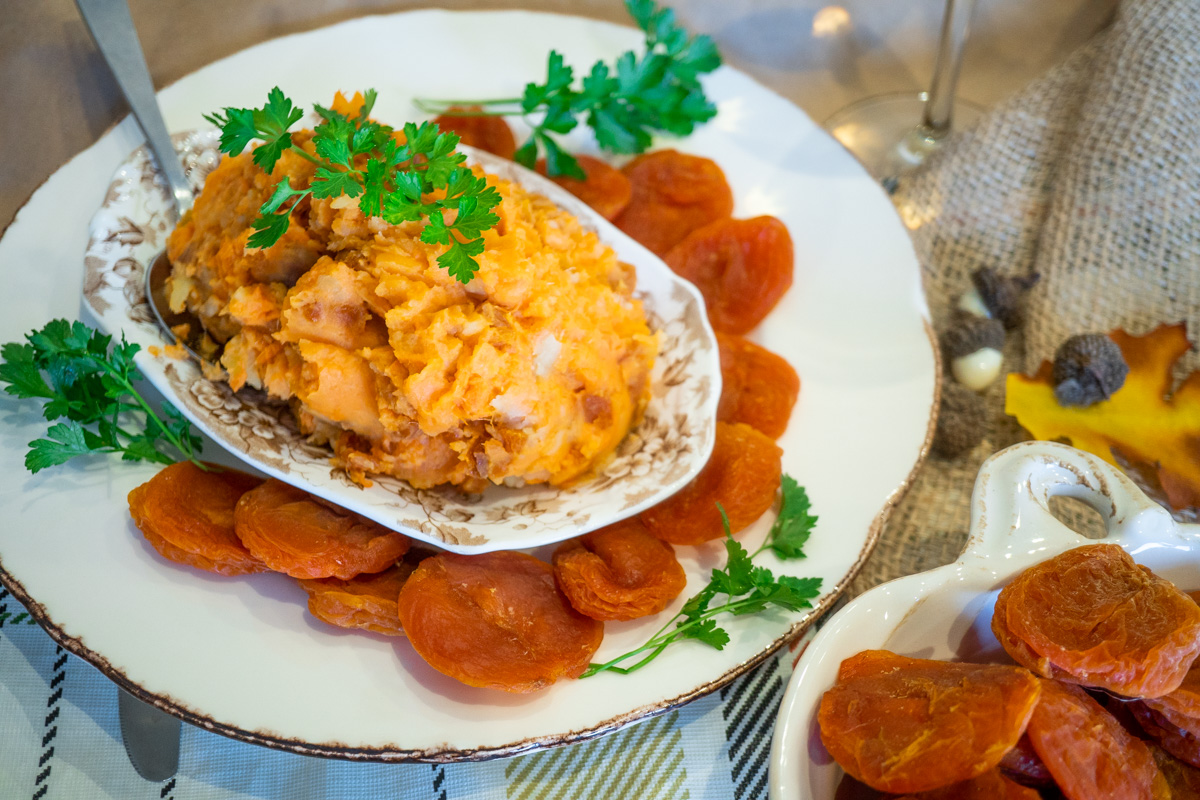 Yams and Sweet potatoes
B & R Farms Diced apricots
Butter
Top with fresh parsley
Preheat oven to 425. Bake yams and sweet potatoes for 50 minutes. Remove from oven and scoop out the inside of the potatoes. Mix with butter and diced apricots to your liking. Top with fresh parsley.
Sliced Sweet Potato-Marshmallow-Apricot Bites Recipe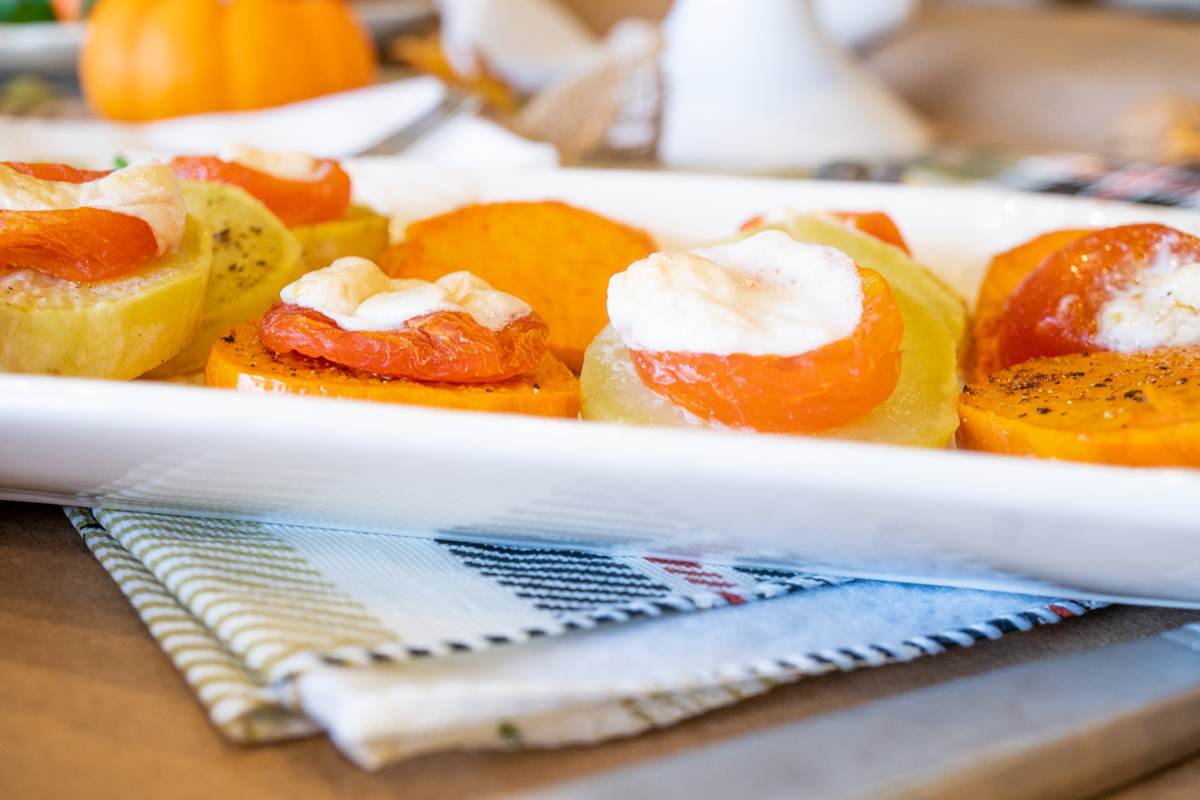 Sweet Potatoes or Yams
Marshmallows
B&R Farms Dried Apricots
Olive Oil
Salt & Pepper to taste
Preheat oven to 425. Brush pan with olive oil. Slice sweet potatoes or yams into 1/4-inch thick rounds. Bake for 20 minutes and flip. Top with an apricot, marshmallow, and a dab of butter. Return to oven for 15-20 minutes.
Dried Apricot Pie Recipe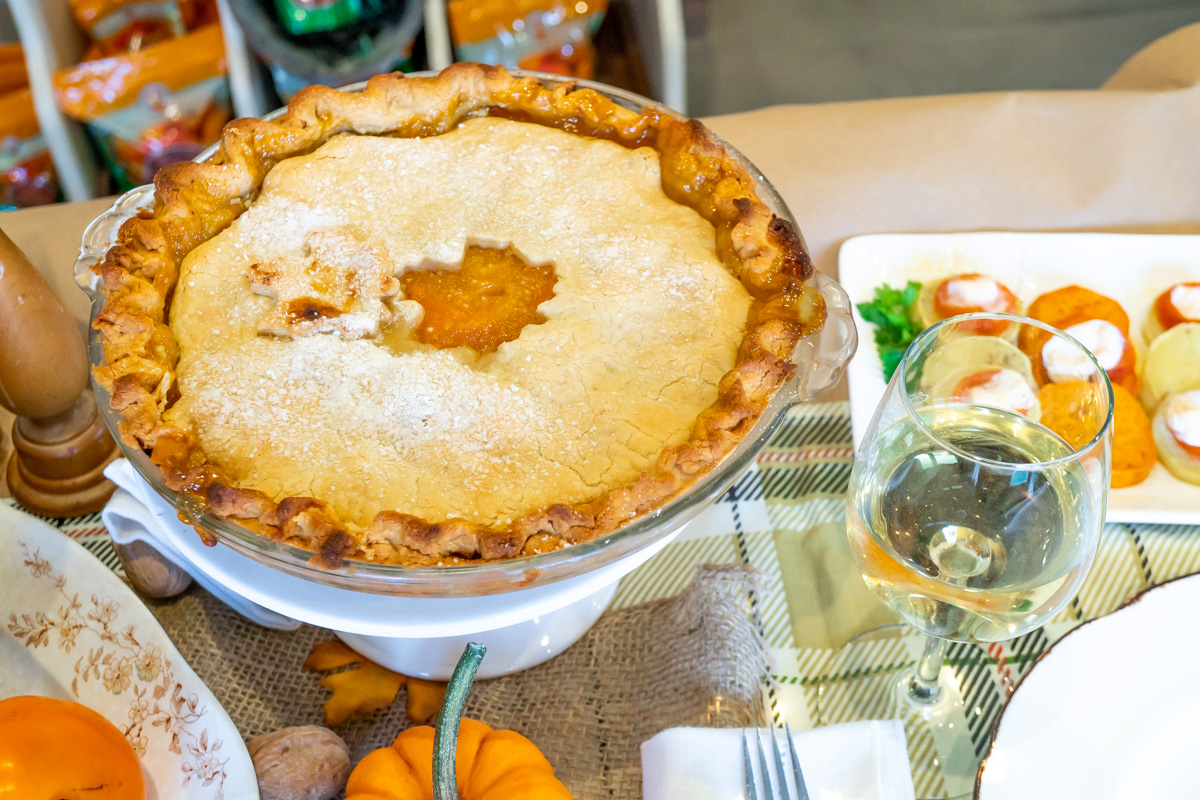 Pie crust:
1 1/2 C all-purpose flour
1/2 t salt
1/2 C lard, chilled and cut into small pieces
Ice water
Sift flour & salt into a large bowl. Cut in lard using a pastry cutter. Work mixture until you have what looks like a bowl of small white peas. Drizzle in 4 T ice water. Mix just until dough holds together. Divide dough into 2 balls (one slightly larger than the other) & wrap each in waxed paper. Refrigerate.
Filling:
2 C B&R Farms Dried Blenheim Apricots
½ C C sugar
1 T flour
1 T lemon juice
1 t freshly grated nutmeg
1/2 t allspice
1 T unsalted butter, chilled and diced
1 egg white
Place apricots in pan & cover with cold water. Bring to a boil uncovered over med-high heat, then reduce to med-low heat & simmer until apricots absorb most of the water for (20 min.) Remove from heat. Stir in sugar, flour & lemon juice.
Preheat oven to 450F.
Press larger dough ball into a flat round on a lightly floured surface. Roll into a 12" round & ease into an 8" pie pan. Trim edges, allowing a 1/2" overhang.
Stir spices into filling; pour into pie crust & dot with butter.
Flatten remaining dough & roll as done above into a 9" round (making it as thin as possible without tearing). Place it on top of filling, crimp edges & cut 3-4 slits. Mix egg white with 1 T water in a small bowl & brush on crust. Bake for 10 min. at 450F, then reduce heat to 425F & continue baking additional 30 min. until crust is golden brown. Remove from oven and cool. Best served warm with vanilla ice cream!
HAPPY COOKING! Be sure to share pictures of your apricot dishes with us on Instagram or Facebook!