Cheers To 2019! With A Glass Full Of Apricots Of Course
Soon we'll be toasting to the wonderful memories of 2018 and all we have to look forward to here on the Farm in 2019. We invite you to ring in the new year with us, by filling your plates and glasses with some of our favorite Blenheim apricot inspired New Year's Eve recipes. Enjoy the unbeatable combination of warm brie paired with Apricot Chili Preserves, plump dried Blenheim apricots topped with basil-goat cheese and walnuts, and a B & R Farms take on a bubbly Bellini.
Thank you to all of our customers and partners who made 2018 such a special year for B & R Farms! We can't wait to see you in the New Year.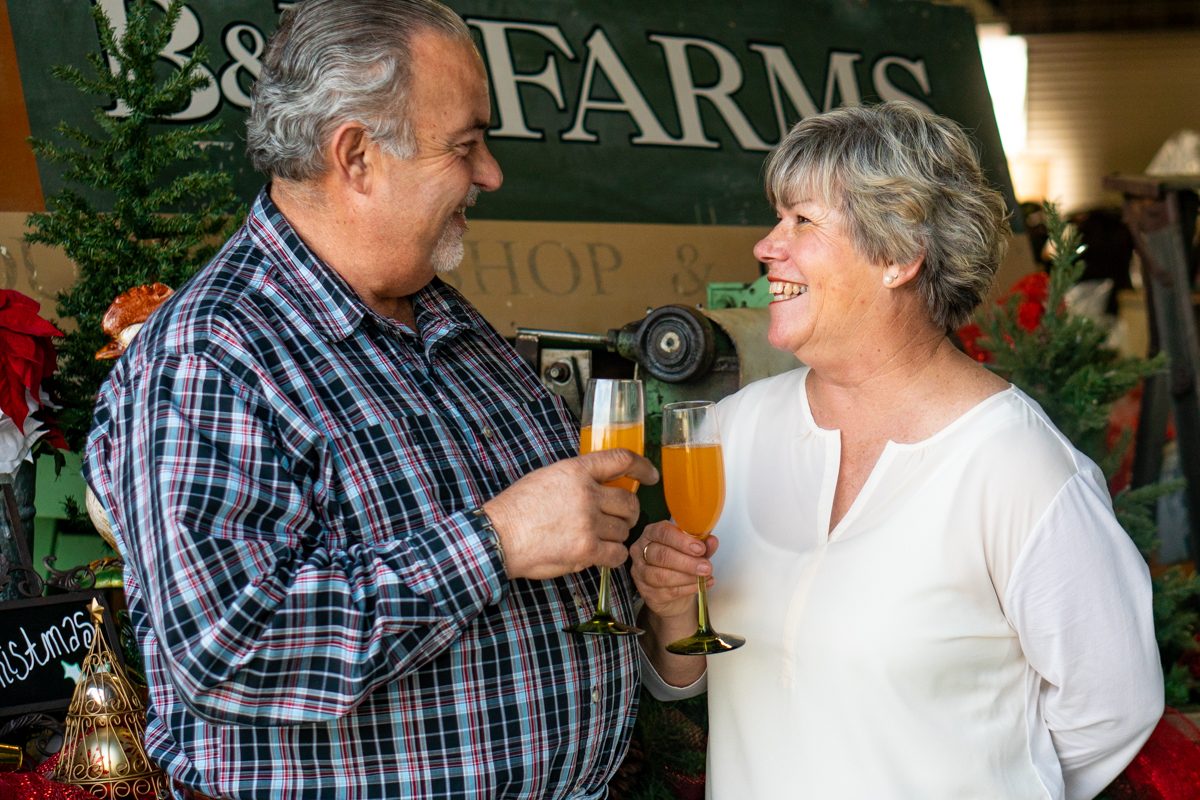 Blenheim Apricot Inspired New Year's Eve Recipes
Lynn's Apricot Brie


1 1lb Brie round
1 jar B & R Farms Dried Apricot Chili Preserves
1/3 C B & R Farms Diced Dried Apricots
8 oz trail mix, containing nuts and cranberries
Cut off top rind of Brie and discard. Place brie in baking dish in oven for 10 minutes at 325F. Top Brie with chili preserves and bake 10 minutes longer or until brie is soft and starts to run over. Transfer to serving platter and top with diced apricots and trail mix. Finish with drops of preserves around outside edges of brie and serve with your favorite crackers or sliced baguette.
Apricots With Basil-Goat Cheese & Walnuts

4 oz. fresh goat cheese (room temperature)
2 t milk
2 T fresh basil, finely chopped
40 B & R Farms Dried Blenheim Apricots
40 Walnuts
Mix together cheese, milk & basil with a wooden spoon until spreadable. Thin with more milk, if necessary. Spread a heaping ¼ tsp. mixture on each apricot and top with a walnut. Serve immediately.
Blenheim Apricot Bellini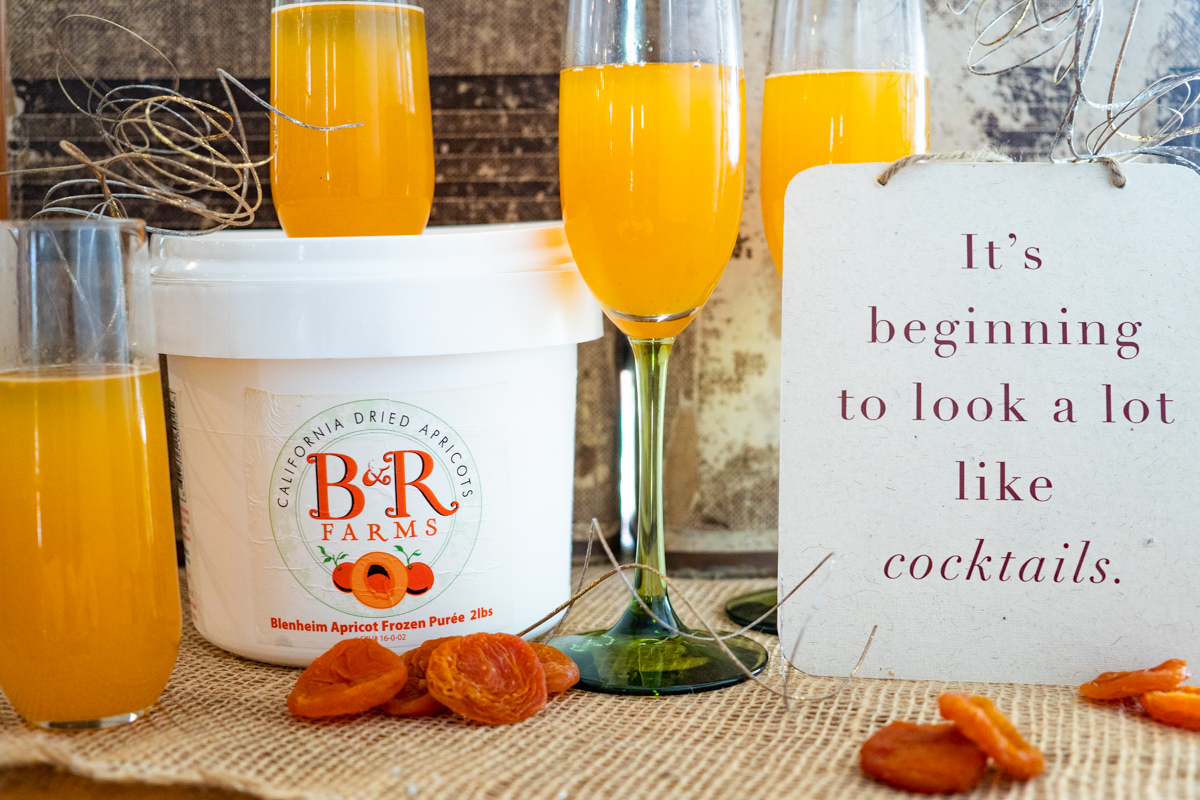 2 tablespoons B & R Farms Fresh Frozen Apricot Puree
Chilled sparkling wine
Place the apricot puree in the bottom of a Champagne flute. Fill the remainder of the glass with the sparkling wine. Serve immediately.