Easter Dinner at Home
During these difficult times, like many of you, we are still planning a delicious Easter Dinner at home with our family. At B & R Farms, our shipping department is open and eager to help get your gourmet Easter menu packed, shipped and delivered to your home.
As you begin to plan your Easter meal, we are here to help by sharing some of our favorite recipes that will surely be on our table this year. As you put your menu together, you can check off some of the key ingredients by ordering them online with delivery right to your doorstep in time for Easter.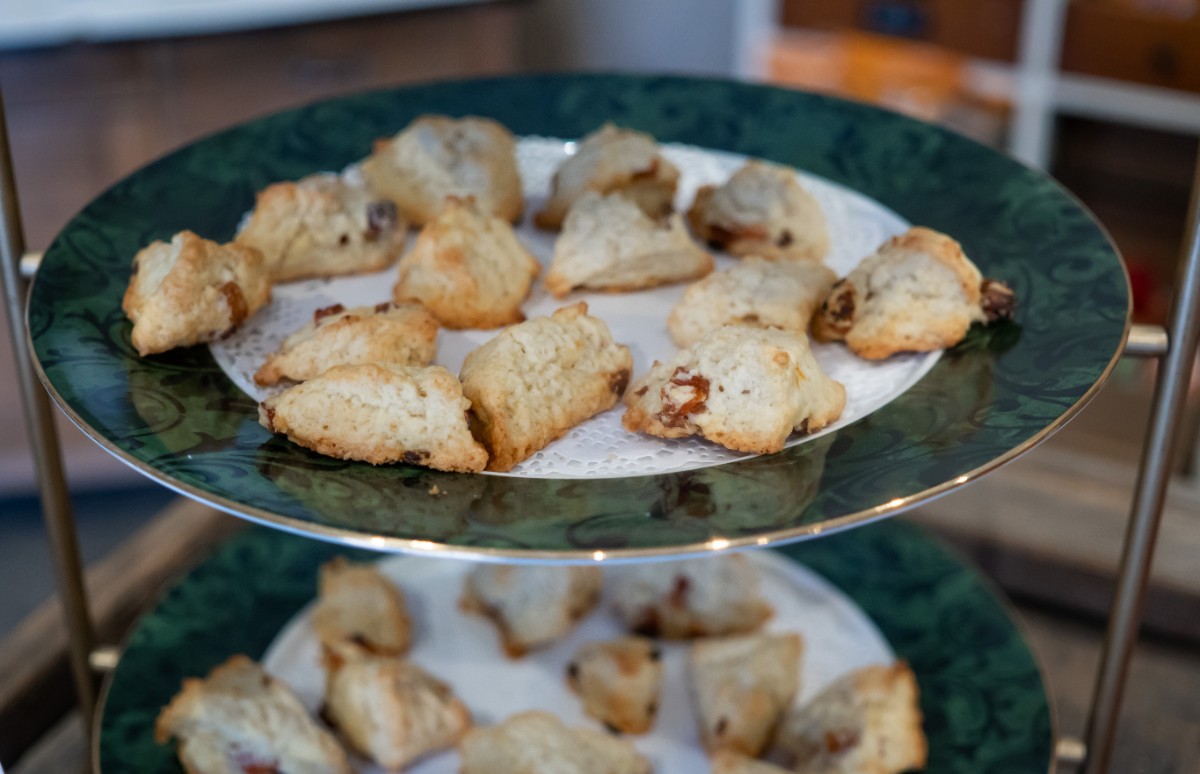 We love kicking off Easter first thing in the morning with enticing aroma's coming from the oven. One of our favorites is a apricot scone recipe. Super easy to make, provides plenty for everyone to enjoy and won't take all morning to cook. That combination along with a cup of coffee is music to our ears as we plan the day ahead.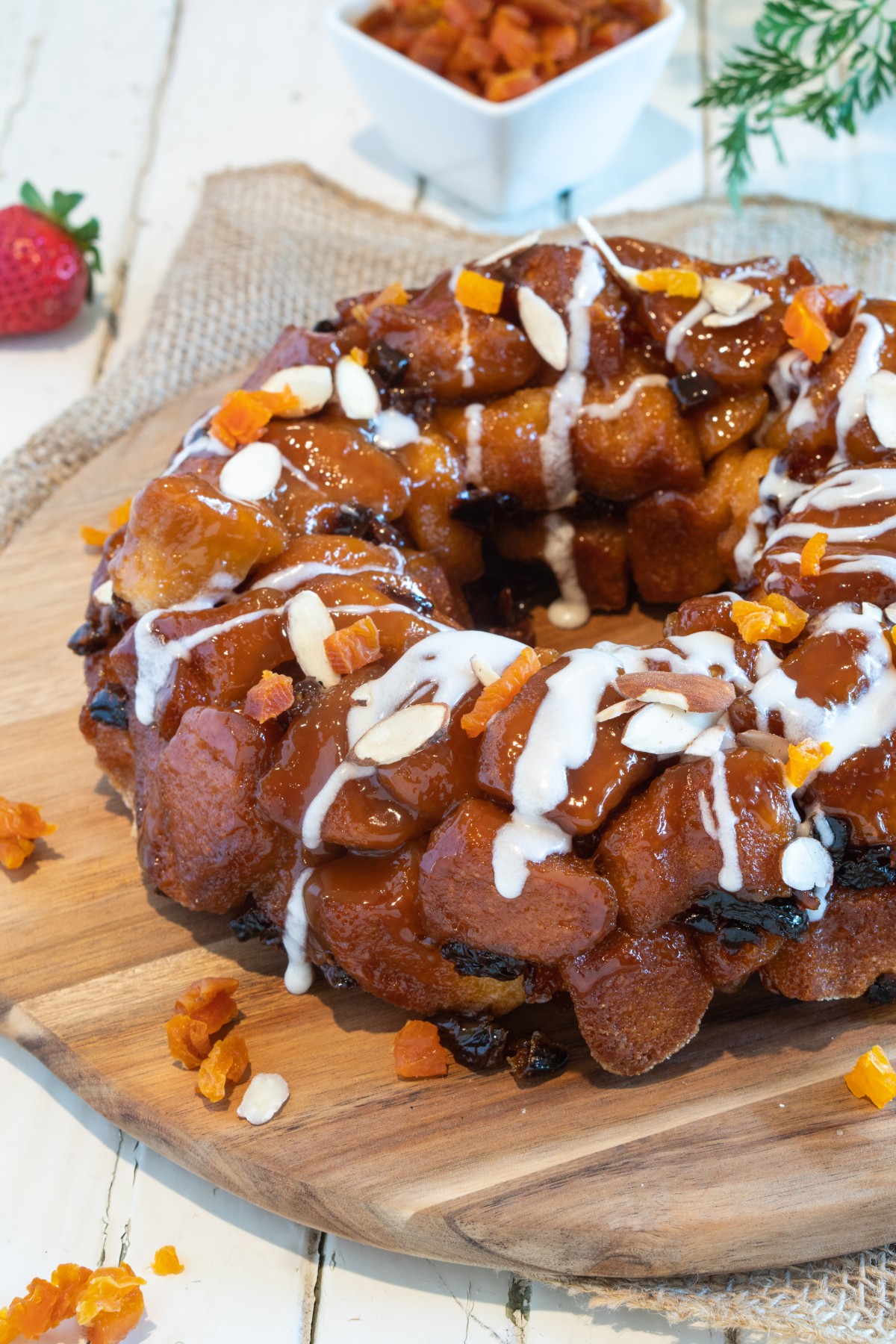 If you happen to have cans of pre-made biscuits in your fridge and are looking for inspiration, look no further. While we love the scone recipe, this apricot blueberry monkey bread is also a winner. Minimal ingredients and prep time are needed for this family favorite. If you don't have blueberries available, try raspberries or blackberries! While some think this is dessert, we think this delicious bread can be breakfast or dessert. For even more inspiration, check out our breakfast recipe page for more ideas as you plan your own menu.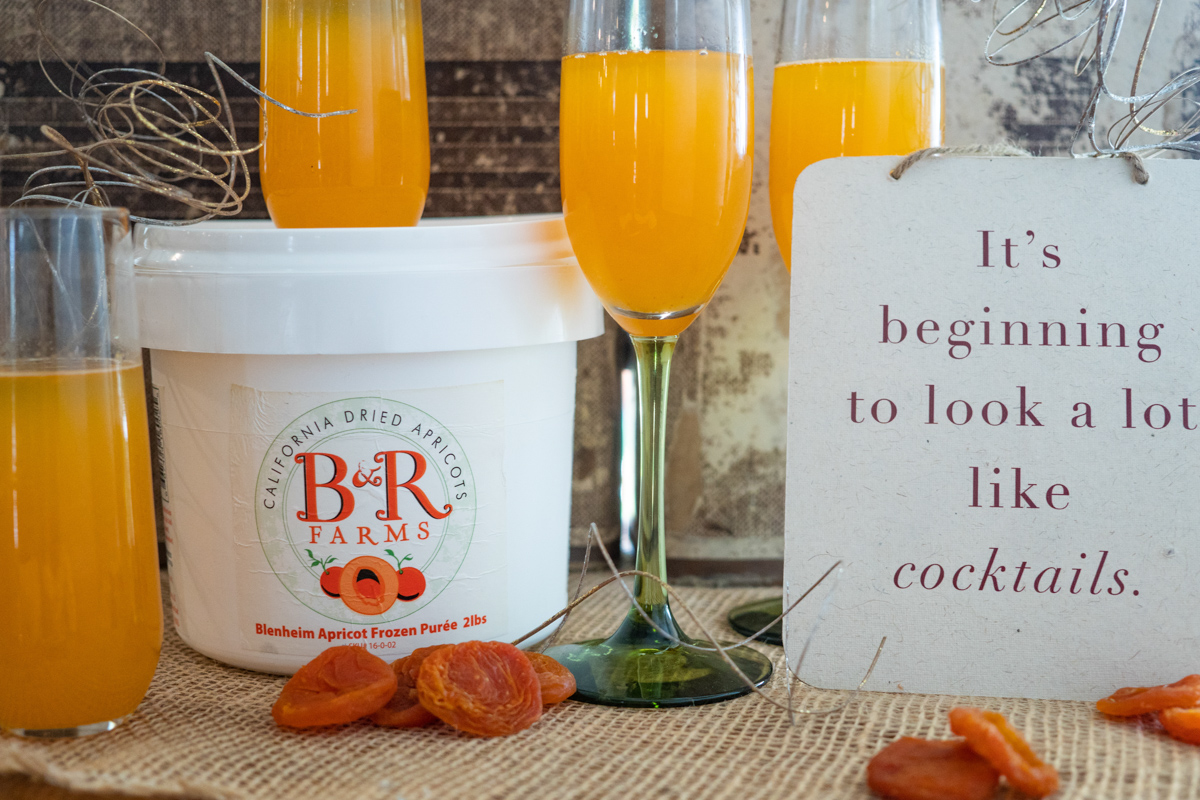 Even if we are all staying home this holiday, it is still a holiday, so we are bringing out our favorite cocktail recipe to share and enjoy for Easter. We offer the kids a sparkling water substitute so we can all enjoy this fresh and delicious apricot bellini together. Hopefully we will have a sunny spring day so we can sip this light and fruity drink out on the patio.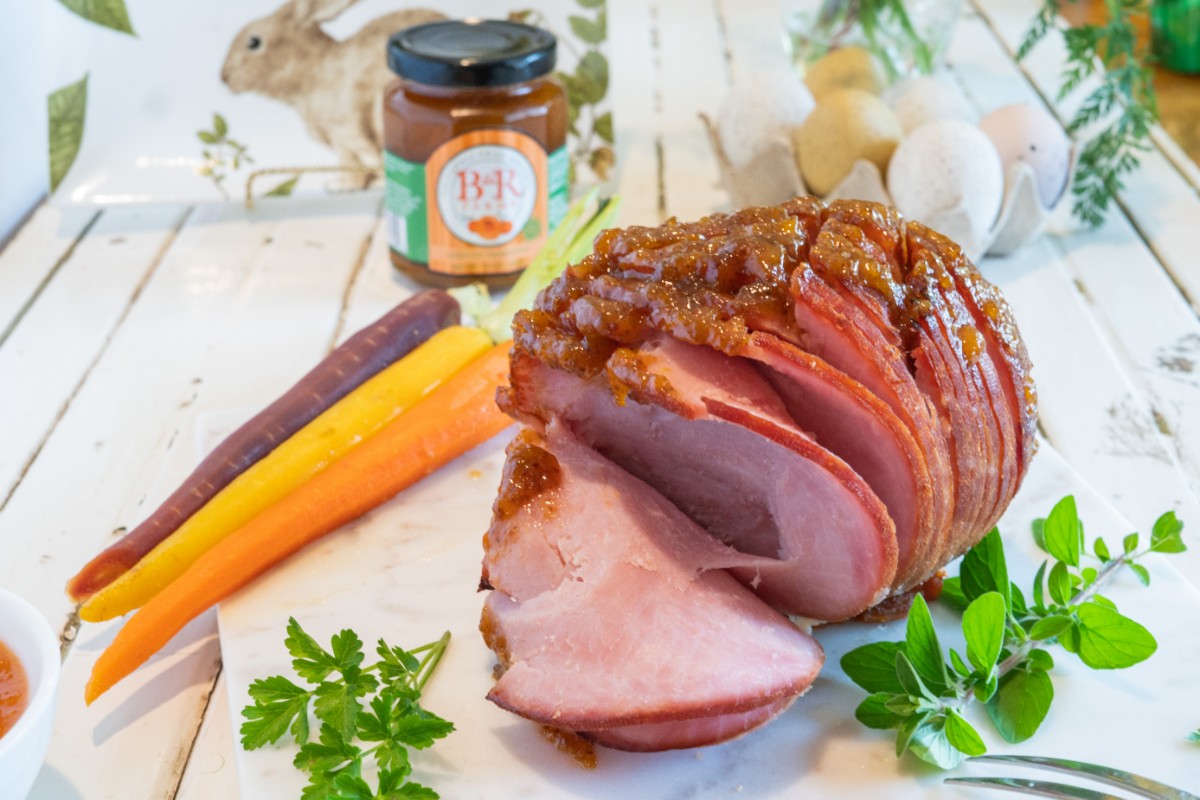 Next up is planning our dinner menu and the main dish for the center of the table. In our house, we have always had a ham for Easter. We can never get enough of this Blenheim Apricot Glazed Ham recipe. It has become a family tradition that everyone looks forward to. We hope you'll give it a try. However, we want to be sure and pay tribute to the famed Easter Bunny, so will be sure to include carrots on the menu as well. We actually have two recipes that feature carrots as the hero, but they are slightly different. You can try this apricot glazed carrots recipe or this apricot glazed carrots recipe. Please let us know which one you chose!
Now, no Easter would be complete without colorful Easter Baskets and Easter Egg Hunts. In our house we try to reduce the amount of candy in the basket and give our kids options of fun items to play with (especially if we are stuck in the house all day). We always include options to add color, flavor and fun to the baskets. While we love the idea of bags of this delicious homemade apricot trail mix in the kids baskets, you can also consider some of these great natural treats: milk-chocolate-covered-apricot-nibbles, apricot-turtle, Complete Scotts-treats-basket.
After the egg hunts, the games in the yard, the dinner and dishes, we always look forward to sitting back, reflecting and relaxing with just a bite of dessert. Our 'go to' Easter Dessert has to be this Fruit & nut chocolates recipe for a few reasons. First, you can adapt the recipe to what you have in the pantry and fridge. Second, you can make it in advance without dealing with dishes and prep after a long day. Third, and most important – it's delicious!
These are just a few of our family favorites. We hope they help you plan your Easter celebration with loved ones. As we continue to navigate through these uncertain times, we look forward to the day when we can enjoy events and celebrations together again at B & R Farms this summer and fall. Thank you again for all your support, and we wish you health and happiness this Easter!