Celebrate National Apricot Day with Better Snacks for a Better Year!
January 9th is a special day for B & R Farms. It marks National Apricot Day, and as the largest Blenheim Apricot producer in the country, it's certainly a day we celebrate!
This year, we're using this national holiday as an opportunity to promote healthier snacking. According to the CDC, just 1 in 10 adults consumes the recommended serving of fruits and vegetables, and B & R Farms believes that dried apricots can fill a critical role in improving access to fruit. With less hassle and mess than fresh fruit, the long shelf life of dried apricots means they can be enjoyed as a year-round snack, even in months where most fruits are off-season. Plus, dried apricots boast a long list of health boosting nutrients like antioxidants, fiber, and potassium.
Here on the farm, we think the Blenheim apricot produces such a wonderful flavor that dried apricots can stand alone as a delicious out of hand treat. If you want to spice up your healthy snack recipe list, B & R Farms Diced Dried Apricots make it easy. Like raisins, they can be used to add a pop of complex flavor to all kinds of bars, trail mixes, granolas, and more. Here are a few of our favorite apricot inspired snack recipes made with ingredients that are simple and minimally processed.
Apricot and Cashew Bars (Gluten Free)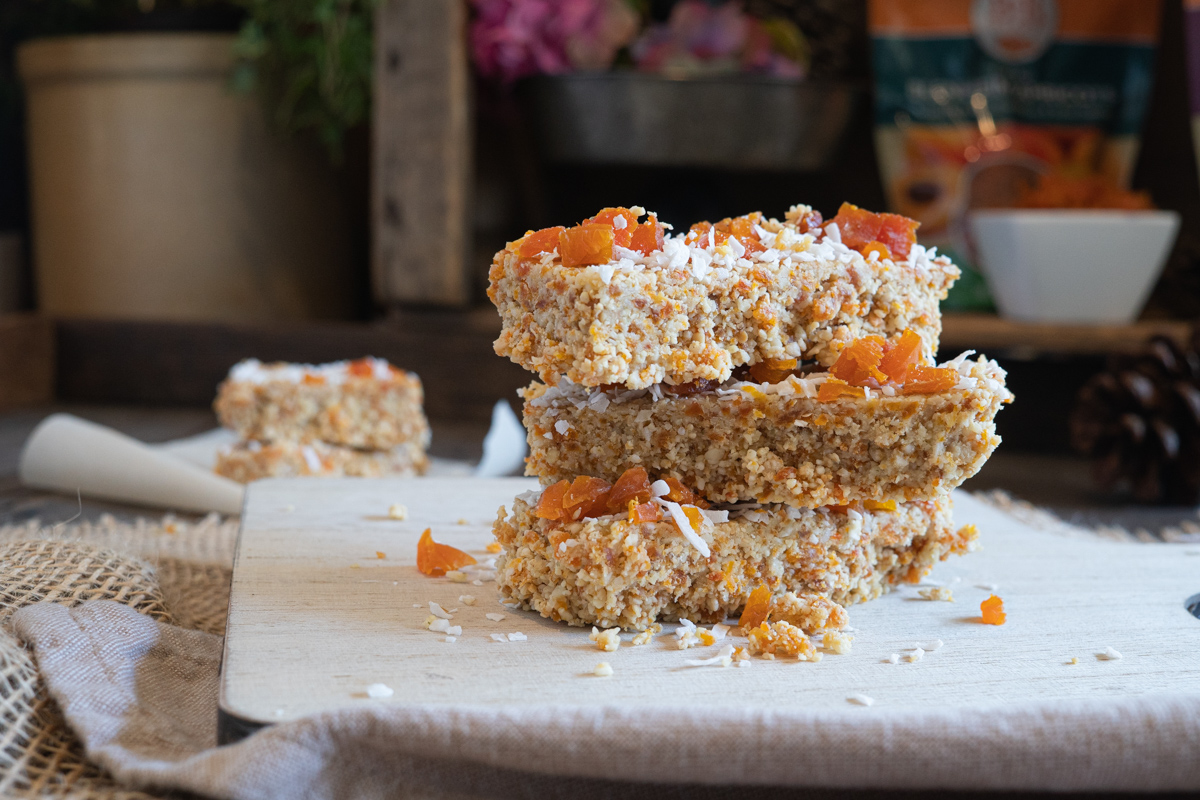 If you love a nutty-coconut flavor, these bars have your name on them. Dried Diced Apricots add a delightful sweet twist to every bight!
Karen's Apricot Granola
Even if you're not a top-notch baker, homemade granola can be super easy! This recipe keeps it simple with just 7 ingredients. Bonus: It keeps well in the freezer for months, so make a big batch and store it for later!
Apricot Overnight Oats (Vegan)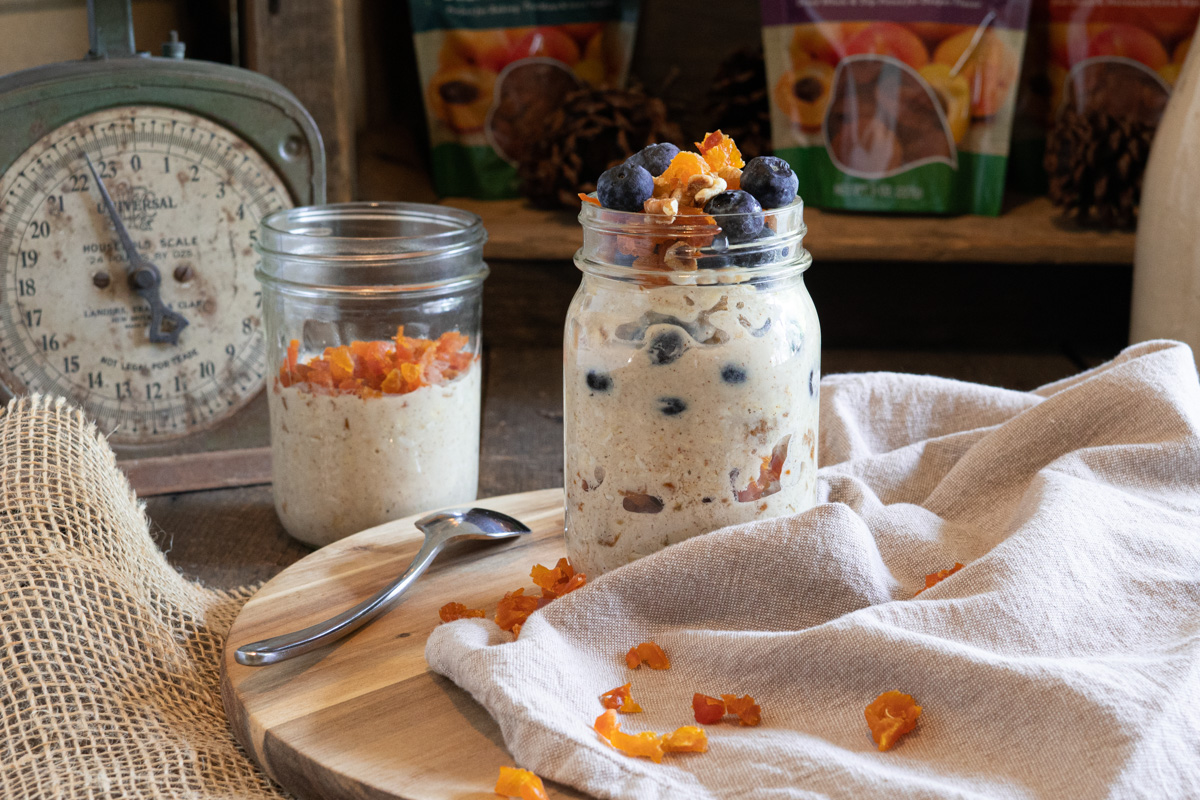 If you're in need of breakfast on the go or a quick mid-day snack, vegan apricot overnight oats are all rage these days. You can keep it interesting each day with different varieties of nuts and fruit, but of course we're partial to Diced Dried Apricots for the perfect pop of flavor!